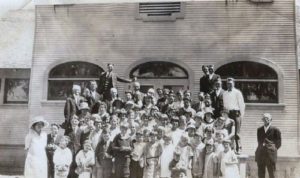 Mitchell Community Church had it's beginning in a small school about one mile south of it's present location. In the early 19th century the American Sunday School Union was formed with the purpose of starting Sunday Schools across America to teach children and adults to read using booklets that contained the Word of God. By the early 20th century, the work had spread across the United States and continued into the areas around Turlock. In 1926, a Sunday School was started in the Mitchell public school house on the corner of Mitchell and Harding roads. This Sunday School, with about fifteen children attending, was the beginning of our church.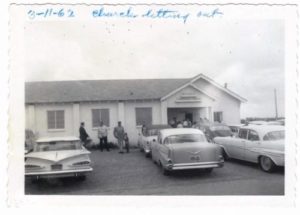 Around 1947, some in the community felt led by the Lord to add to the Sunday School and start a full church. Kate Smalley (Hertzog) had attended the Sunday School since it's beginning. She and her husband, Chet, agreed to donate the parcel of land on which the church sits today. Work began on the cement block building which became the first sanctuary. The church was dedicated and held it's first service in the fall of 1947.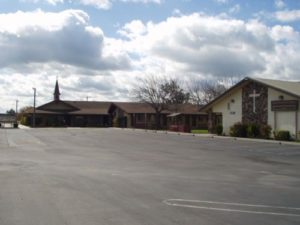 Over the years, our facilities have grown with many remodels, additions, and changes. But we have sought to stay true to God's Word and His Son, Jesus Christ. We desire to honor and exalt Him in all we do and to love others into His kingdom. We hope all ministry and activities conducted here lead all involved into a "best friend" relationship with Jesus!