Women's Missionary Society
(W.M.S.)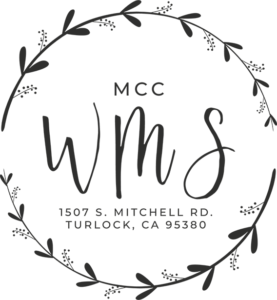 Our ladies of all ages meet once a week on Thursdays from 9:30 AM to 2 PM. They work all year to make goods for the annual bazaar, held the second Saturday of November. They make quilts, crafts, baked goods, lots of pies, and many other items, all sold on that day to raise money for our missionaries. (see the newsletter for a list of those supported) All supplies to make these things are donated throughout the year, no expenses are deducted, so all the money raised on that day goes directly to meet the immediate needs of these faithful mission servants around the world.
They also hold a pre-sale for pies on the first Saturday in October each year, to let all who can get their pies early and avoid the rush the day of the bazaar.
Our ladies have a good time of fun and fellowship working together each week. Come out and enjoy the women and contribute your time and talents to this worthwhile effort.